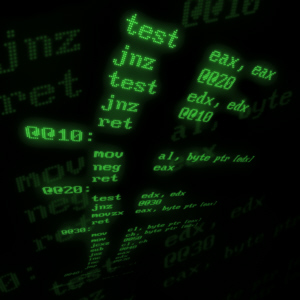 Partial Customer List
Pioneer
Avon
KesselLOOS
Xplex
Stadelmayer
Cosmedico
Guttenberger Object Design
Ruesch AG
Walther AG
Telekontor
Hitachi Metals T&N
European Molecular Biology Laboratory
Philipps
Hauni AG
Aero
Bauman&Bauman
Deutsche Bank
Hotel Adler
Mircos
Golla
Eukue
Schmit
Erschens
Eisele
Bauman
Heier
Ladewig
Coachman's Inn
Hofsas House Hotel
Crystal Terrace Inn
El Adobe Inn
Del Monte Pines
Blue Lagoon
Wilkies Inn
Carmel Wayfarer Inn
Big Sur Cabin's and Campground
Ramada Limited
Seaside and Sand City Chamber of Commerce
City of Seaside
MPC - Monterey Peninsula College
RSE, Inc. was founded in 1998 by Mrs. Andrea Mack and Mr. Dietrich Albrecht. The company's third generation software, the RSE Line of Hotel Management Software, is installed in leading hotels and resorts.

RSE, Inc.'s HMS platform and the derived back-office systems can be operated either as a client/server system installed at the customer's premises or as a remote service provided by RSE, Inc. as ASP solution. The ASP solution can also operate as a proprietary ASP for a specific hotel chain.

EXPERIENCE AND EXPERTISE
RSE, Inc. is a leading supplier of software solutions to the hotel and hospitality industry. The Company's 24 years of dedicated hotel management systems experience combined with capital growth re-investments, has resulted in continuous product improvements incorporating leading edge tools and technologies. The quality of RSE, Inc.'s products and services, coupled with years of combined managerial experience in software development, project management and hotel operations, have contributed to the gradual expansion of RSE, Inc.'s user-base and line of business.

The rising cost of IT implementation and the constantly increasing cost of IT administration in our client hotels was the impetus for creating the RSE, Inc. ASP product line. This market segment of hotels has been seriously burdened by the constant upgrading of hardware, software, as well as the difficulties having to manage ever-increasing complex systems.
We believe that it is not the customer who should adopt himself to the system but the system should adopt itself to the customer needs. This is why the RSEhms is not sold as an "Off the shelf" products but as an integrated system that can be customized to the customer needs. There are numerous parameters in the system that help the hotel and chain implement their own management concepts into the system.

New and improved versions are released every once in a while. The development department is using advanced development tools and strict standards of analysis and programming resources. Modifications to the system are being done constantly to meet requirements of our customers that are currently not in the system. Above this RSE, Inc. develops for and together with its key customers new designated software that allow them to lead the market and use the latest technology to overcome their competition.